The LWV-LM Invites You To Our Issues Breakfast
HOW SHOPPING LOCALLY BENEFITS YOU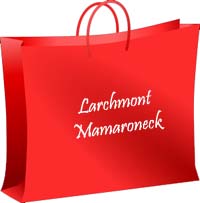 Speakers:
Opening remarks by:
NYS Assemblyman Steve Otis
Rita Kim, President, Mamaroneck Chamber of Commerce
Nancy White, Board Member, Larchmont Chamber of Commerce
Learn about programs run by our Chambers of Commerce; challenges for small retailers competing with big box stores and the Internet; and benefits of shopping where you live.
Friday, February 7, 2014
8:15-9:45 a.m.
Nautilus Diner, Boston Post Road, Mamaroneck NY
$8.00 No RSVP necessary. All are welcome.