The League of Women Voters of Larchmont/Mamaroneck
invites you to attend its monthly Issues Breakfast
Friday, March 2nd, 2012
8:15 – 9:45 A.M.
Mamaroneck Diner
405 East Boston Post Road
Mamaroneck
Cost:  $8.00, payable at the table
No R.S.V.P. necessary
Please join us for a discussion with Assemblyman George Latimer
about changing the date of the state primary, redistricting and re-structuring Rye and
the state budget.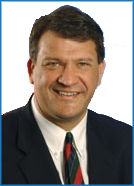 Bring your questions.
Everyone is welcome!